Disconnect to Connect
2018, Site-Specific Intervention @WUK, Vienna, In collabroration with Teuta Jonuzi

In Celtic mythology, the in-between places were those places of transition, neither one thing nor the other. Reflecting on our current global position, we find ourselves in an undefined territory of flux, reinforced by the illusion of endless opportunities, which seems to be the malady of the century. This territory is situated somewhere between two extremes; isolation and inclusion.
Thinking of the phone booth as an Interstitial space, neither wholly public nor wholly private, provisional yet permanent. A place where one can be isolated from the surrounding environment yet connected to another person of choice.
Entering the Kunstzelle, one finds oneself in a constraining isolated space, where there is no option of connecting to someone else from the outside. Other elements that are added, the darkness around and the strange quietness. With no sound coming from the outside and no choice to connect with someone else, the only option here is to connect with one's own thoughts, the sight sense is lowered and these thoughts run inside like noise.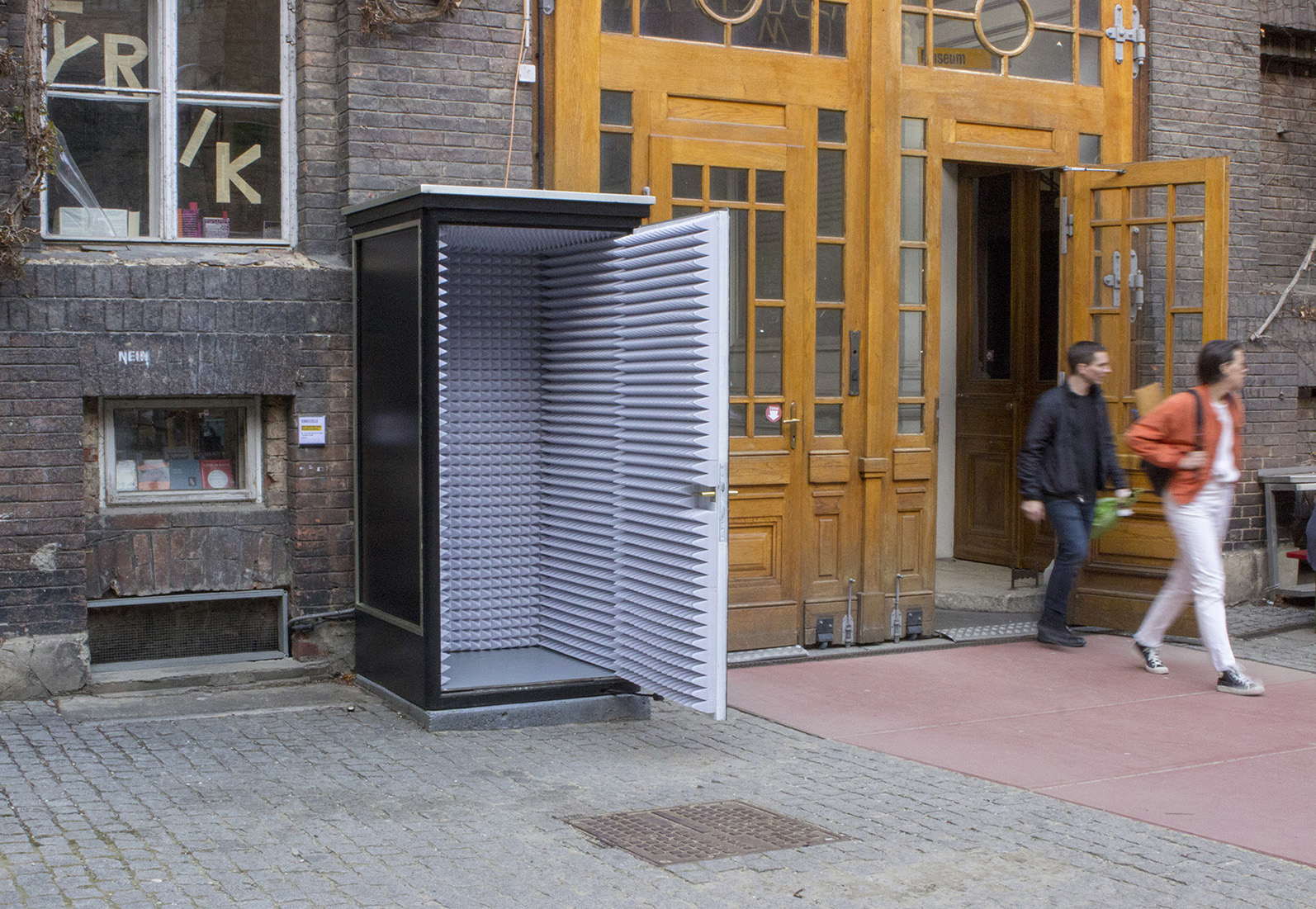 Disconnect to Connect, Site-Specific Intervention, In collaboration with Teuta Jonuzi, 2018. Installation View @WUK, Vienna, Austria