The Game
2014, Intervention, In collaboration with Sana Gobbeh, Vienna, Austria

Entering a new country immigrants have to provide some documents in order to get new ones. Dealing with certain terms and conditions some words become their obsession. Going through different steps of that process they become stuck in an endless game of those words.
The Game is an illustration of what we used to play in our childhood. It was a test of our ability to keep the balance while jumping from one block to another. Passing the borders puts us in that test again. We are playing the same game but this time on the scale of our lives. Recalling those memories we are still struggling for stability.
Remembering how to keep the balance. Let's play the game again and again.
"The Game" has been held in Vienna. Experimenting with the idea in different parts of the city, we drew the game in which the numbers are replaced by the words; border, home, land, visa, exile, war, migrate, and refugee. The idea is to create moments for people to play with the words which play a crucial role in immigrants' lives. The work was documented by photos and also a video is made out of the process depicting people who are jumping from one word to another.
>WATCH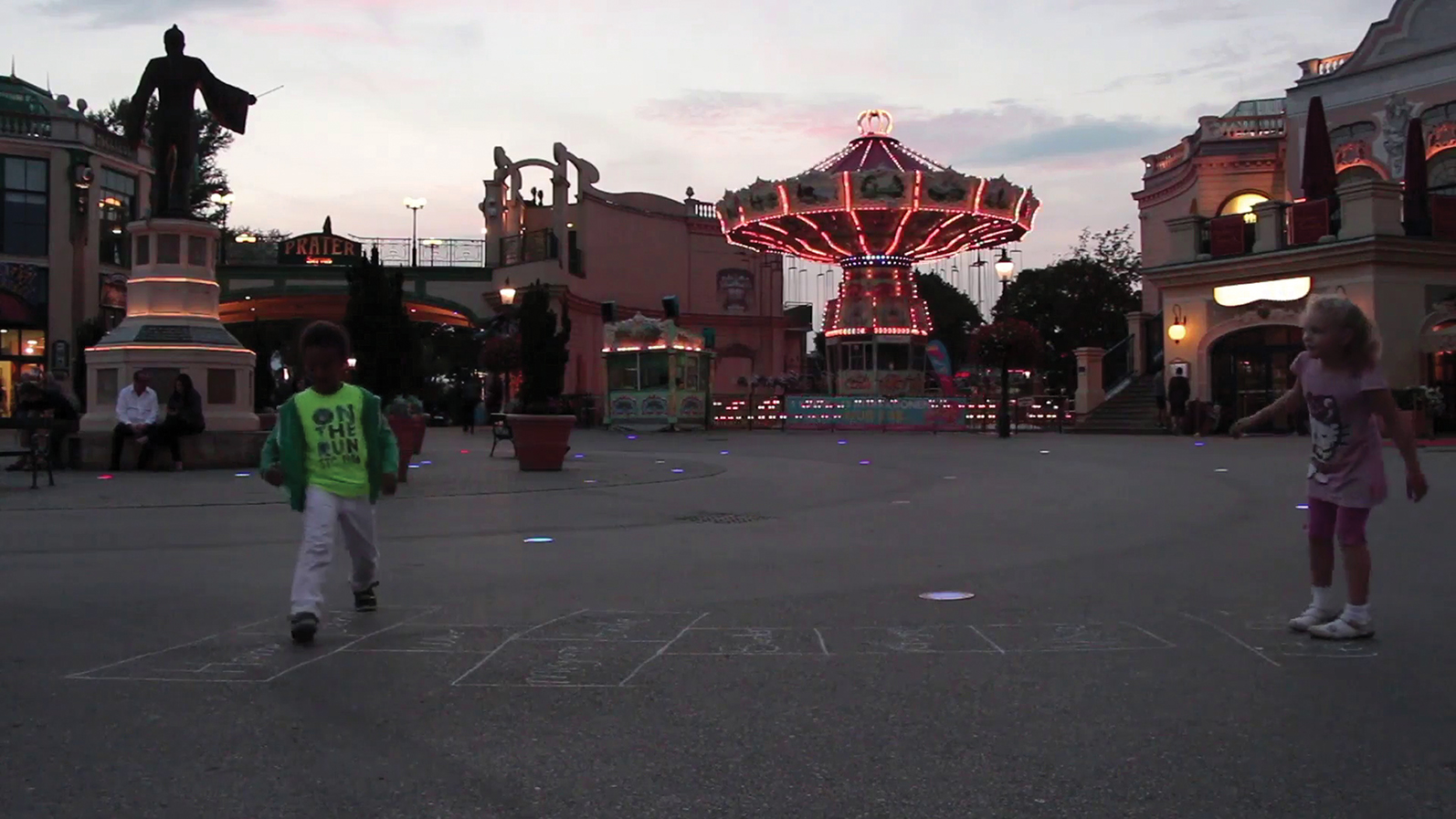 The Game, Intervention, In collabroration with Sana Gobbeh, Vienna, Austria, 2014.